Griffin Linens events and party rentals in Fullerton.
Shoes 'n' Rice THE PARTY WIZARD
Halloween has always been a festival of the spirits. From its earliest origins in the Celtic celebration of November 1 as the end of summer and the beginning of a season of cold, gloom and fear, when the spirits of the dead walked the earth and wreaked havoc on crops and cattle, Halloween is about making merry to ward off evil

​In Christian times (the Romans had kicked off the party spirit with festivals in late October), the feast of All Saints Day, the day after Halloween, involved bonfires, parades and dressing up as saints, angels and devils. The night before was called All-Hallows Eve, and later Halloween.

The Halloween we know today emerged from Irish and British traditions, adopted in America in the nineteenth century, that encompassed not only going from house to house asking for money or food, but young girls divining their future husbands in spools of yarn, apple peelings and mirrors - shades of the wedding superstitions we covered last time!

Finally, Halloween lost its religious overtones and became a much-loved spooky celebration of trick-or-treating for kids and costume-wearing shindigs for adults. The practice of wearing disguises when venturing out at night to avoid being recognized by ghosts has morphed into night-time boozy bashes featuring zombies, superheroes, Draculas, Disney princesses and - the latest bizarre addition - scary clowns!
​
A happy Halloween to all our readers and stay safe this party weekend.

Also, tell us about your own weird or wonderful Halloween stories in the comments!


Author

I am Tracey Theobold part of the partnership of the crazy Mexican and the barmy Brit who run Griffin Linens, Event and Party Rentals. On my weekly blog I'll give you the Party Wizard's snippets: stories, infoi and other good stuff!

Archives

Categories

RSS Feed
Powered by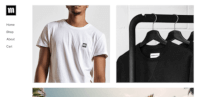 Create your own unique website with customizable templates.