Griffin Linens events and party rentals in Fullerton.
Shoes 'n' Rice THE PARTY WIZARD
For Your Eyes Only Starting Next Week! Be Prepared! Teaser: We'll Explain ;Shoes "n" Rice;.


It's An Old Tradition
Something old, something new, something borrowed, something blue... plus a lucky silver sixpence in the bride's shoe: All white-clad brides traipsing their way to the altar, their veils fluttering, their trains trailing, were once told by their moms and grandmas to have these five fortune-bearing items.

Outside the wedding venue, blushing brides and grinning grooms are ritually pelted with paper replicas of shoes, horseshoes, petals and rice grains to give to give them prosperity and fruitfulness, amplified by the tying of old shoes and cans to the bumper of their car.

So, like a pair of newly-weds, we at Shoes 'n' Rice, The Party Wizard, invite you to shower us with your opinions, stories, comments and one-liners related to wedding traditions and customs, whether sparkly or strange, winsome or wacky, that you know of or have experienced.

We'd like to hear about charms and rituals to boost bank balances and
ward off evil spirits, too!

Join the conversation! What funny festive habits ring your wedding bells!


---

Author

I am Tracey Theobold part of the partnership of the crazy Mexican and the barmy Brit who run Griffin Linens, Event and Party Rentals. On my weekly blog I'll give you the Party Wizard's snippets: stories, infoi and other good stuff!

Archives

Categories

RSS Feed
Powered by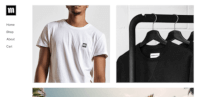 Create your own unique website with customizable templates.